Customer Service
All representatives of Buildcorp Commercial are focused on providing exceptional customer service. We aim to meet and exceed your expectations regarding every aspect of project delivery.
Improving Systems
A successful company does not rest on its laurels. To be at the forefront of an ever-changing construction industry, we are constantly reviewing and improving our systems and procedures to provide the best outcomes.
Safety
Safety is not an afterthought at Buildcorp. We have built our business systems with safety at the forefront of our mind, ensuring it is part of everything we do, every day we do it.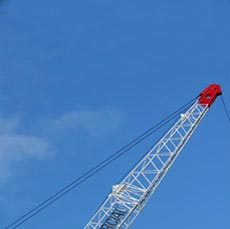 Employment Opportunities
We seek employees who demonstrate leadership and commitment to the construction industry. And, as a result, our staff enjoy working on complicated and difficult projects which inspire them to think intelligently and creatively.
Sustainability
At Buildcorp, we know that by providing leadership on sustainable building practices, we can pave the way towards having a building industry with the smallest possible environmental footprint.