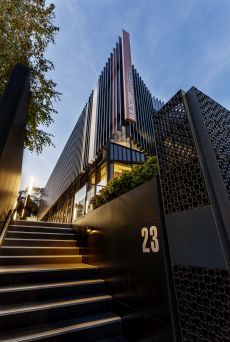 Estimating
The estimating team at Buildcorp prepares bids for all types of project procurement including hard money tenders, construction management and negotiated projects. We also provide project feasibility advice and welcome the opportunity to work with developers to provide value engineering at the design phase.
Project Management
Our project managers are tertiary qualified professionals who are encouraged to bring a creative approach to their projects. Reporting to Director, Ashley Levin, they are a mix of long-term Buildcorp employees, whose experience has grown with the company, and new staff with an extensive knowledge of large scale projects. In turn, the project managers are supported by, and mentor, a team of junior contract administrators, site coordinators and site engineers.
Site Management
At Buildcorp, we have nurtured a diverse team of site managers, structure foremen, finishing foremen and leading hands. All Buildcorp sites are headed by a site manager, and staffed by highly experienced trade professionals. Employing these people directly ensures that we can deploy them on projects as required, giving us complete control over all aspects of on site activities.